CoConstruct offers a couple of ways to obtain approval from clients on selected and/or new items to the contract.
Clients Making Choices:
If your client logs into CoConstruct and interacts with you via the online portal, they are able to select the choices they want directly from the Specs & Selections page. This is their home base for understanding the full project scope all in one place. For many builders this action acts as the clients full approval of that upgrade or overage. The change log on any selection provides the paper trail needed to back up these client-made decisions.
Change Orders:
A change order acts as a formal addendum to the preliminary contract your client signed to start the project. Place any selected choices, allowance overages, and/or brand new scope to the change order to obtain client approval. If this document provides the legal protection needed to sign off on client requests, use the blue banner to "Add Items" and add client selections to the change order with the "+New Item" option. Account for the prices needed then put in any extra fees or rates applicable to the costs.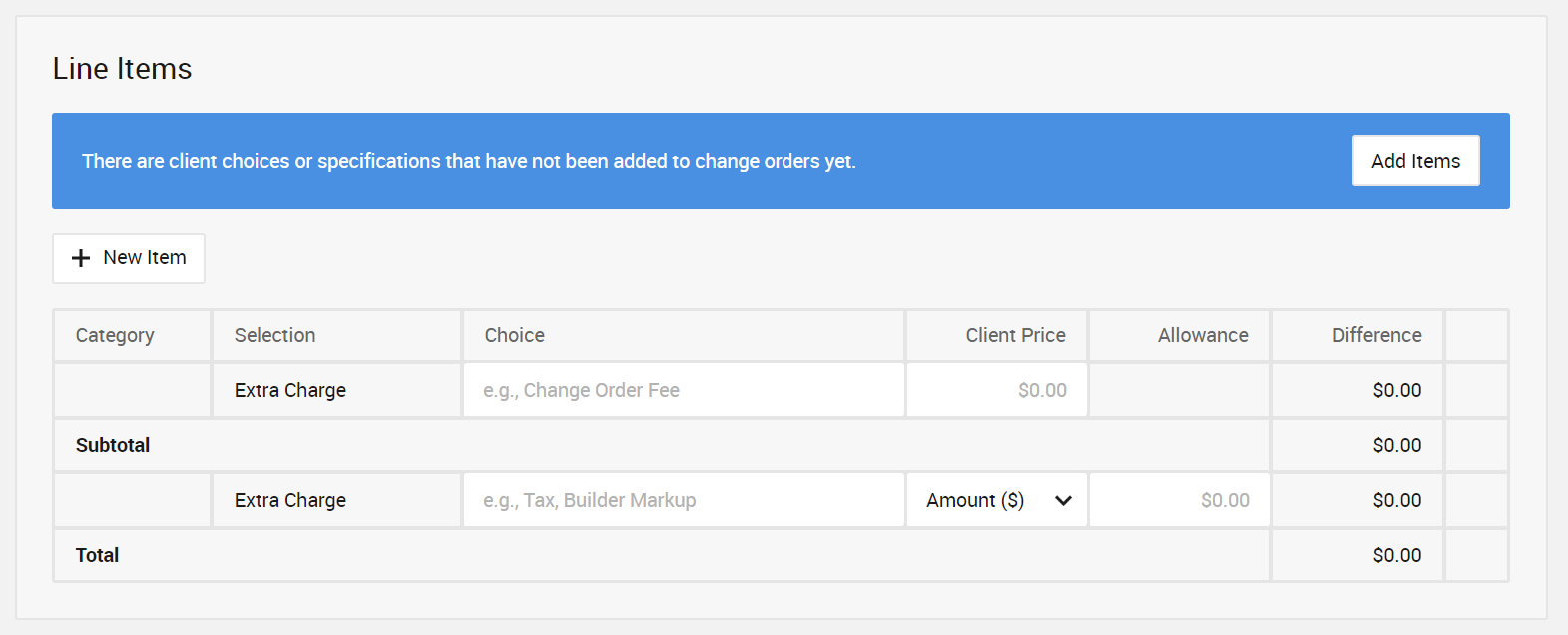 Learn more: Setting up a Change Order - Start to Finish