Have costs in your project estimate or Specs & Selection template that are tied to your Cost Catalog? Need to quickly update these costs with new vendor prices?
Store common prices that your subs, trades, and vendors charge in the Cost Catalog THEN as prices change, quickly make updates.
GETTING SETUP
First you'll need a Cost Catalog set up with the costs your subs, trades, and vendors have provided you. Leverage already made templates and projects to populate the catalog OR import prices from an outside spreadsheet.
Learn How: Setting up a Cost Catalog
UPDATING PRICES
As you receive updated prices from your trades, easily update the catalog with these changes. Use the search or filter options in the Catalog to find the costs you need to update.
Edit the costs by opening the cost details and selecting "Edit." You can adjust the Description, Unit Type, Unite Price, Cost Type, Accounting Code, and more as needed. Save your changes.
Have multiple edits to make? Check the boxes next to the costs that need updating then use the "Edit" function to open up an editable table. PRO TIP: Use the mass edit table when vendors and subs send you a list of price updates you need to update.
To send these updates to relevant templates and project, check the box next to the costs in question. Select to "Update Costs on Templates & Projects."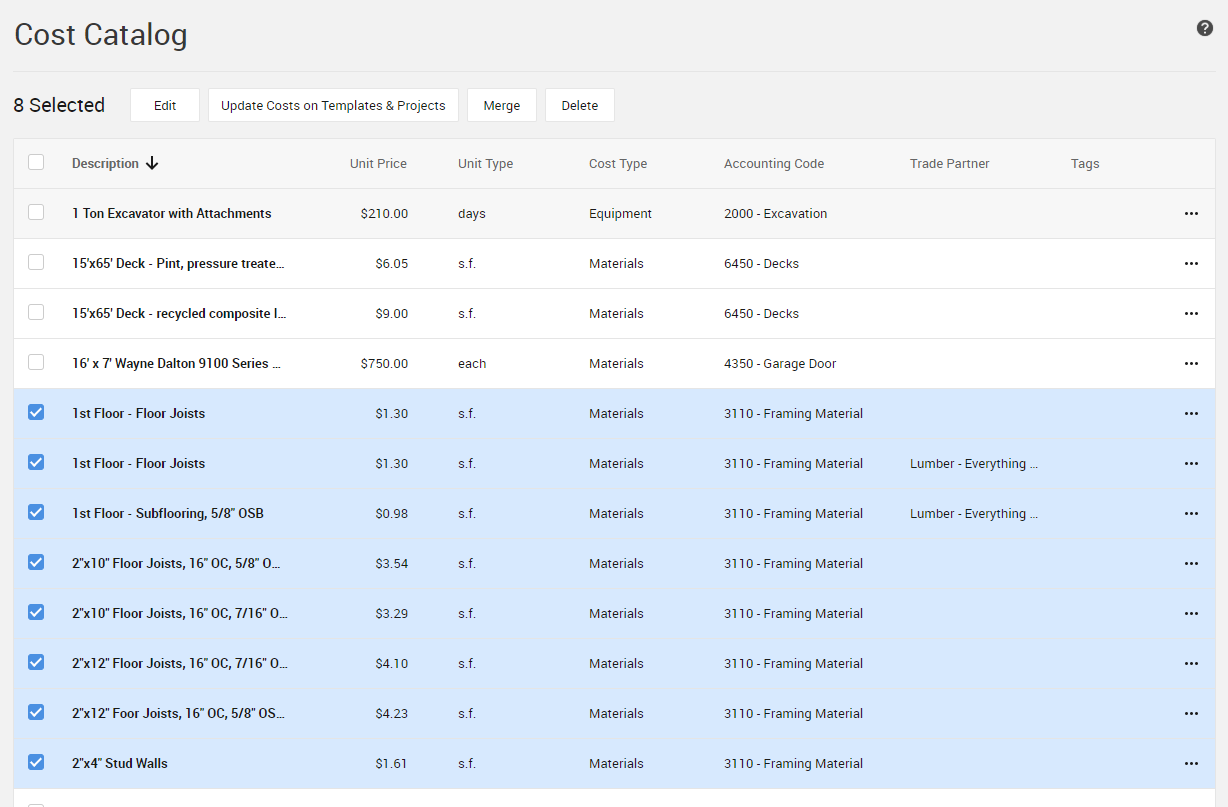 Choose the templates and projects from the update window where you need these new costs reflected.
Just have one cost change? Use the ellipse button to push that one update to any particular template or project.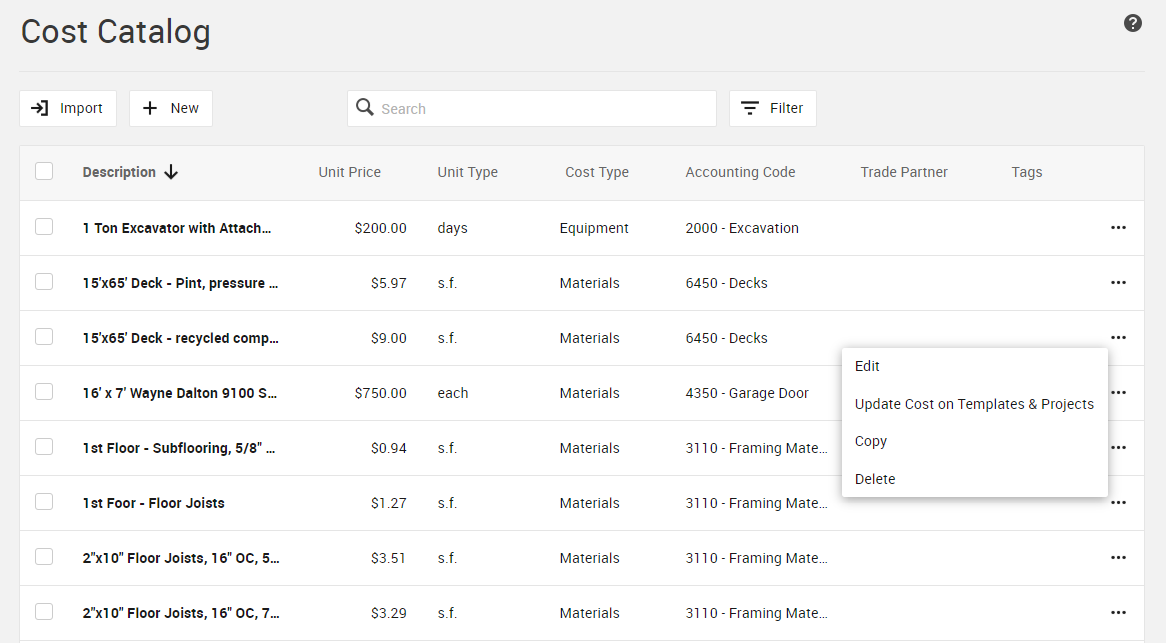 NOTE ON PERMISSIONS: If you find you aren't able to update prices on projects and templates, you may not have permission to do so. Speak to any Admin user in your CoConstruct account for assistance with these steps.
Disabling Cost Updates
Have projects under contract? Prevent accidental updates to these project's prices by disabling updates from the Cost Catalog. From any project, use the ellipse menu in the Estimate or Specs & Selections area to "Disable Cost Catalog Updates."
NOW as updates are logged, these projects will be locked from any cost updates.
Note: This function is only available on CoConstruct Core, Standard, and Plus plans. If you're on a legacy plan, please contact support@coconstruct.com for information on new plans.