Need to keep an eye on the progress of project labor? Looking for a comparison of expected labor versus the actual labor logged?
Quickly see how your estimated labor compares to labor worked on each project. Use the Hours portion of a project to see this quick report.
GETTING SET UP
Start seeing your estimated hours compared to worked hours by plugging in a few key elements. You'll need:
A fully built estimate with "Hours" estimated
Approved Time Clock entries
The "Hours" report will automatically display this information as it gets logged.
Learn More: Setting up to Track Project Hours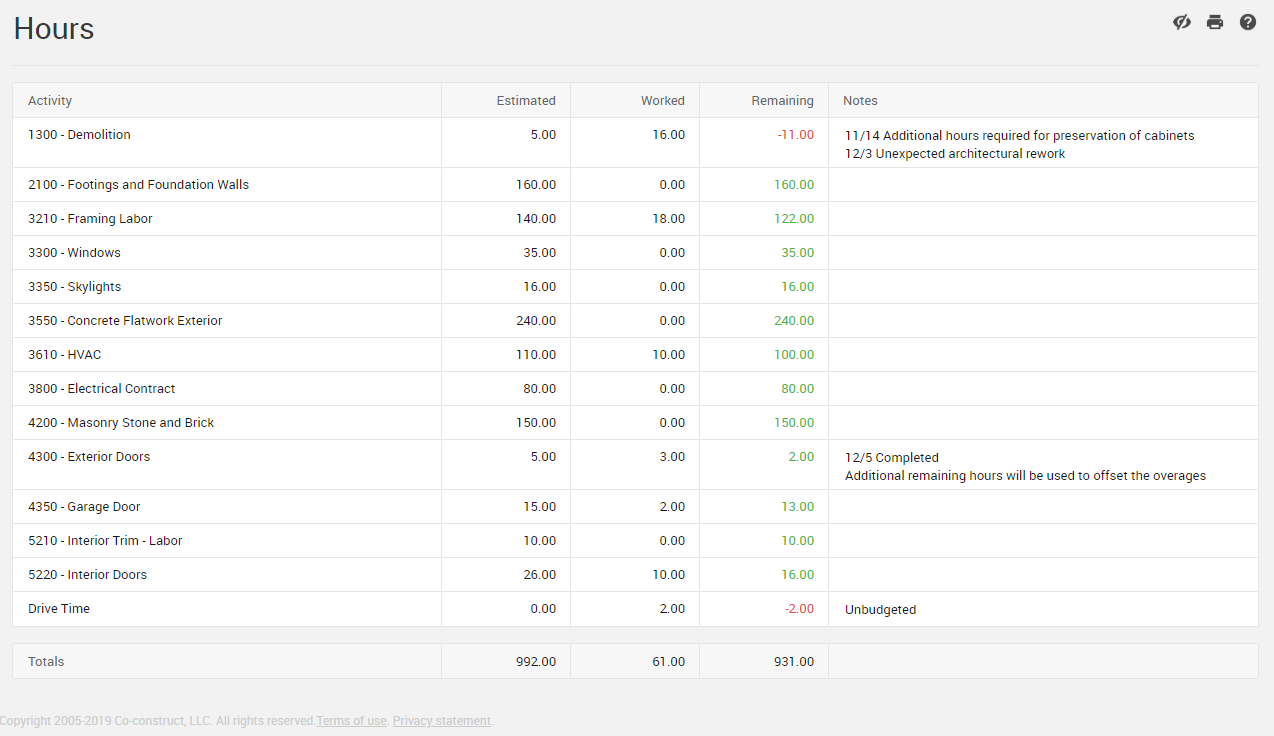 CONDUCTING COMPARISONS
As a project progresses, you'll be able to pull up the "Hours" page to see how actual labor worked compares to the estimated value organized by the accounting code/activity used. The table will auto calculate the remaining hours based on this information. Green indicates areas where the worked hours equals less than the estimated, whereas red highlights any overages to the expected.
Zoom into additional details about the expected labor hours by clicking on any estimated hours number. You'll see the original versus revised budget for those hours plus which spec/selection items they relate to.
HOURS ON THE GO
View and track these numbers anywhere you are directly in the CoConstruct mobile app.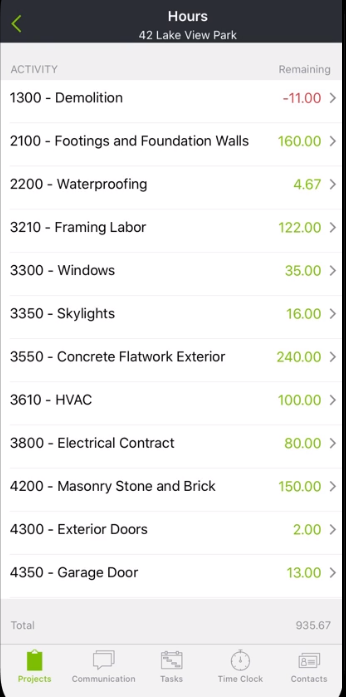 Note: This enhanced hours function is only available on CoConstruct's Plus plans.